TVET UK News
Prioritising education in Indonesia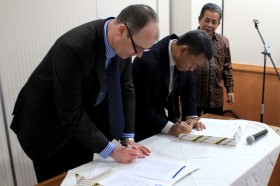 TVET UK signs UK vocational education sector's first Memorandum of Understanding (MoU) with Indonesian government
TVET UK has signed a Memorandum of Understanding MoU with the Indonesian Ministry of Education and Culture to work in partnership to equip students with international standards of knowledge and skills needed to develop Indonesia's key industries.
TVET UK, an association of UK vocational education sector, is currently visiting Indonesia with a delegation of some of the UK's leading vocational and technical education providers and equipment suppliers. This memorandum signals the start of a commitment to work together to reform and develop the national education system and workplace training through new infrastructure, curriculum development, teacher training, professional development and state-of-the-art resources and equipment.
Around 20% of total government expenditure is ring-fenced for investment in education
Education is a priority for the Indonesian government and is part of its key objective to develop human capacity over the next three years. Around 20% of total government expenditure is ring-fenced for investment in education. Indonesia has not been a traditional market for the UK education system, but with the growing trend for training and development to be delivered in English, and increased demand for textbooks and equipment from overseas, and future skills gaps there are opportunities for experienced organisations offering high quality products and services to work with local agencies.  TVET UK is the first UK vocational and technical education organisation to take a proactive approach to working with the government, and is investing time and resources into ensuring that it understands the market and can successfully meet its requirements.
TVET UK Executive Director, Matthew Anderson, says: 'The Indonesian government has identified a need for a greater alignment between education and industry. This will require the investment of time, money and energy in skills training and development. TVET UK is a gateway to experienced experts from across the UK educational sector who are ready to commit to this objective and work in partnership with local providers to achieve it.
'We are delighted and proud to have signed this MOU today and look forward to a long and successful partnership with our new friends in Indonesia.'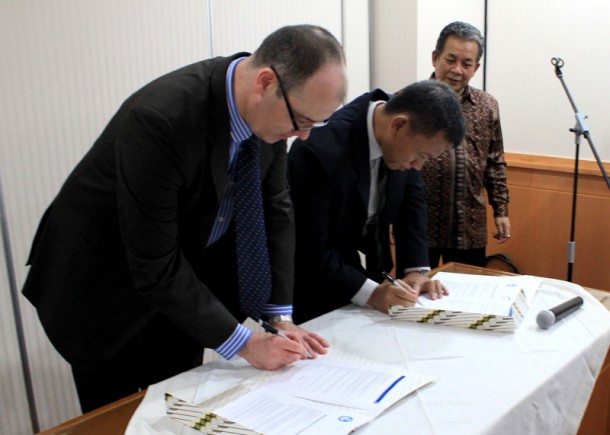 @TVETUK
Upcoming Events
There are currently no upcoming events.